High Power Fiber LASER Metal Cutting Machines: Up To 12kW
Piranha high power fiber LASER metal cutting machines range from 2kW up to 12kW. We manufacture a comprehensive line of thermal metal cutting equipment for the metal plate fabrication market, and we are a recognized leader in fiber LASER technology.
12kW Fiber LASER At Actual Speed: 1/4″ Steel @ 525 IPM
Piranha PlateLASER Fiber LASER machines range from 2 kW to 12 kW.
Please select from the tabs above for model specifications.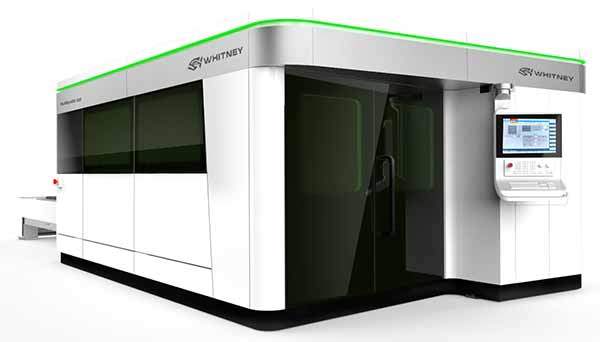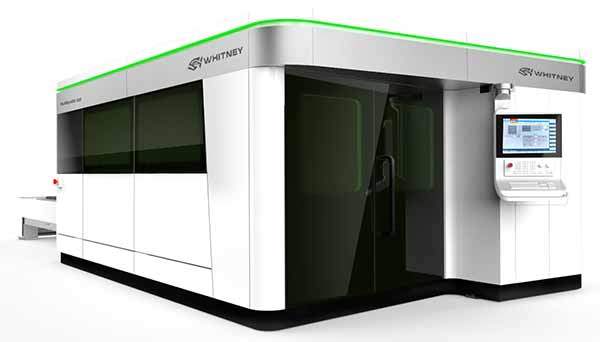 Type
IPG Fiber LASER
Standard Power
2kW
Optional Power
4kW, 6kW, 12kW
Drive Type
X-Axis – Linear Motor
Y-Axis – Linear Motor
Z-Axis – Linear Motor
Pallet Swap
10 seconds
Metric
Imperial
Working Area – Max
1.5 X 3.0 m
60 X 120 in
Max Processed Material
924 kg
2,037 lb
Approx Footprint
4.4 X 10.7 m
14.4 X 35.2 ft
Z Axis Range
150 mm
6 in
Positioning Speed – X
190 m/min
7,480 IPM
Positioning speed – Y
190 m/min
7,480 IPM
Accelerations – X & Y
22.6 m/s2
2.3 g
Accuracy – X & Y
0.05 +/- mm
0.002 +/- inch
Repeatability
0.05 +/- mm
0.002 +/- inch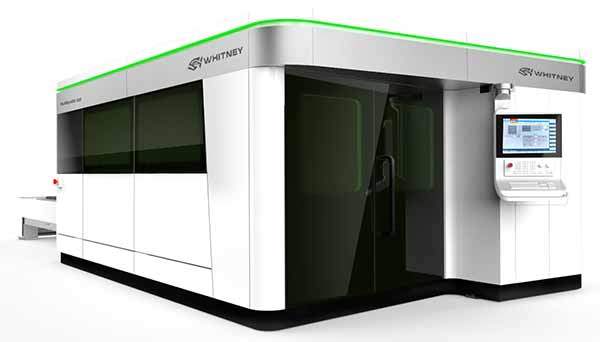 Type
IPG Fiber LASER
Standard Power
4kW
Optional Power
6kW, 12kW
Drive Type
X-Axis – Linear Motor
Y-Axis – Linear Motor
Z-Axis – Linear Motor
Pallet Swap
90 seconds
Metric
Imperial
Working Area – Max
3.1 x 6.2 m
122 x 244 in
Max Processed Material
4,536 kg
10,000 lb
Approx Footprint
7.6 x 17.1 m
24.8 x 56 ft
Z Axis Range
150 mm
6 in
Positioning Speed – X
130 m/min
5118 IPM
Positioning speed – Y
130 m/min
5118 IPM
Accelerations – X & Y
12 m/s2
1.2 g
Accuracy – X & Y
0.05 +/- mm
0.002 +/- in
Repeatability
0.05 +/- mm
0.002 +/- in
Piranha Tooling
Piranha Documentation
Piranha Video Archives
Piranha Training
Finance/Leasing
Employment Opportunities
Contact Piranha
Trademarks displayed on this page are the sole property of their respective owners.
© Copyright 2018 Mega Manufacturing, Creators of the Iconic Piranha Hydraulic Ironworker Machine - All Rights Reserved