Piranha is serious about making your metal fabrication shop run better!
The goal at Piranha is to improve your production efficiency by speeding your production, increasing your accuracy, and reducing your fabrication cost.
Our line of fabricating machinery will help you deliver the highest quality with greater profits. Piranha solutions include fiber LASERs, punch-plasma combination machines, plasma cutting machines, heavy-duty hydraulic bending rolls, ironworkers, press brakes, plasma tables, and an extensive line of machine tooling.
Our team is constantly at work to find new solutions that produce more precise parts, in the least amount of time. We believe in hard work and being great to our clients. We believe in value and durability. Our reputation is at stake with every machine we deliver. We promise to take care of you.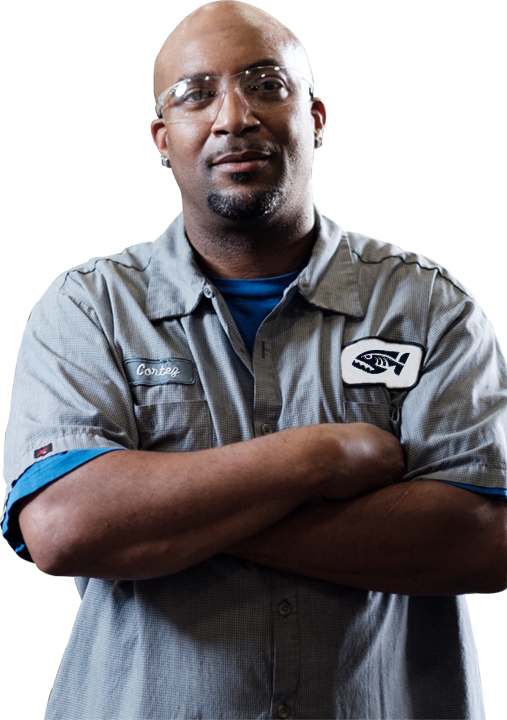 Consider Some of The Ways Piranha Can Help You
Click on the categories below to learn more ways Piranha can help your metal fabrication operation run smoother, with lower cost, and more accuracy.
Piranha Machine Lines
Extensive Tooling Lines
Our tooling offerings include:
Piranha offers tooling for our machines, as well as the brands listed here.
BUFFALO™ MACHINES
BULLY™ MACHINES
CLAUSING™ MACHINES
CLEVELAND STEEL TOOL™ MACHINES
CONTROLLED AUTOMATION™ MACHINES
DAVCO™ MACHINES
EDWARDS™ MACHINES
FICEP™ MACHINES
FRANKLIN™ MACHINES
GAIRU™ MACHINES
GEKA™ MACHINES
HAWTHORNE™ MACHINES
HENDLEY & WHITTEMORE™ MACHINE
HILL-ACME™ MACHINES
HYDRAULIC MACHINES (HMI)
IRONCRAFTER™ MACHINES
KINGSLAND™ MACHINES
KLING™ MACHINES
METAL MUNCHER™ MACHINES
MUBEA™ MACHINES
OMERA™ MACHINES
OMES™ MACHINES
PEDDINGHAUS™ MACHINES
PROMOCO™ MACHINES
SCOTCHMAN™ MACHINES
SPARTAN™ MACHINES
UNI-HYDRO™ MACHINES
W.A. WHITNEY™ MACHINES
Professional Training
Training Options include those listed here, and additional training as needed.
Contact us
to learn how we can help keep your operation running at its best!
Machine Operation and Maintenance for New Users
This class is designed to provide first-time users of Piranha machines with basic information about machine operation and maintenance. Training includes an introduction to the major machine components and their functions. Practical experience includes machine setup and operation, preventive maintenance and simple diagnostics testing.
Machine Programming
This course is designed to help programmers and operators understand how to solve problems related to machine code. Training includes an introduction to the major machine components and their functions. Practical experience includes writing machine code without a programming system.
Technical Support
Our goal at Piranha is to ensure the highest quality of service to our valued customers. A new Customer Service Support Center has been implemented to enhance customer response time and guarantee that all technical support requests are tracked and recorded in a permanent database.
With this system, we are able to effectively measure our response to you, capture historical data about your machines, and create a solutions library for machine service issues.
Along with this Customer Service enhancement, Piranha has expanded our Customer Service group, to include regional staff, stationed in key areas throughout the United States.
Machine Performance Audits
Even the best machine needs a tune-up once in a while to keep producing at top capacity! Fine-tune your older machine with the least amount of downtime, and the smallest amount of shop floor interruption.
Piranha offers complete Machine Performance Audits, where an experienced engineer inspects your machine and provides a roadmap to increasing and maintaining your accuracy and productivity. Receive a written report detailing maintenance or repair recommendations, required parts and an estimate of hours to complete the work.
Maximum Performance Plans
Our customer service department is available to perform preventive maintenance at regular intervals to ensure that your machine is kept in good running condition. These visits are available at nominal cost, and can also be used to perform additional training, and to review operational procedures so that you get the most out of your machine.
Probably the one thing that's been as satisfying to us as anything is the tolerances we've been able to hold. We're able to cut the I.D. and O.D. and punch before we machine the parts. It has saved us a tremendous amount of time.
Kris Boles
If you're looking for a big plate processing machine, productivity-wise, you're not going to produce more parts on anything else. We like running 1 inch plate on the 4400 because there is nothing that will cut 1 inch plate better than that.
Vance Stinnett
When it comes to customer service, Piranha is going to be tough to beat.
Michael Dodson
© Copyright 2017 Mega Manufacturing - All Rights Reserved