E Series Fiber LASER: 5×10
E Series Fiber LASER: 5×10
5'x10′ E Series Fiber LASER
System Includes:
60.25″ X 120.25″ cutting area
Fiber Resonator (1 kW Standard, 2 kW or 3 kW Optional)
Chiller
Helical rack and pinion positioning system
3,150 IPM (80 m/min) maximum travel rate per axis
Windows 10 CNC control with Cypcut
Red diode laser pointer
Automatic Lubrication System with timer
Automatic Cutting Gas Control and proportional valve
Additional Options:
Learn More
About This Piranha Product
Piranha fiber LASER metal cutting machines are built with reliability and economy in mind. These tough machines use proven technology to ensure precision and reliability throughout their service life. This special combination of durability and cost efficiency provides maximum value for steel processors.
SYSTEM FEATURES
60.25″ X 120.25″ cutting area
1.0 kW, 2.0 kW, or 3.0kW fiber resonator
(How much LASER power do I need?)
Chiller
Helical rack and pinion positioning system
3,150 IPM (80 m/min) maximum travel rate per axis
Windows 10 CNC control with Cypcut
Red diode LASER pointer
Automatic Lubrication System with timer
Automatic Cutting Gas Control and proportional valve
CUTTING TABLE WITH FUME EXTRACTION SYSTEM
Segmented (3) Downdraft Dust Removal System with Blower
Automatic Shuttle Table with Two (2) Pallets
NOTE: Piranha E-Series LASERs come with an axial blower fan to remove smoke and particles from the enclosure. Best performance is obtained by including the optional dust collector for steel or aluminum cutting.
FIBER LASER RESONATOR
INCREASED efficiency
REDUCED operating costs
NO beam path optics or mirrors
NO periodic service requirement
GRAPHICAL CNC CONTROL WITH CYPCUT
Piranha E-series LASERs include a graphical CNC control with Cypcut software. It is a control system and software designed for sheet metal fabrication. Individual or multiple parts are imported as DXF files and can be nested automatically or manually. No knowledge of G- and M-codes is required.
Cypcut software is available as a free download and can be installed on any number of computers for offline programming at no additional cost. The completed nests can be directly transferred to the LASER CNC control via a network connection.
Features include:
AI, DXF, PLT, Gerber, LXD file format, and standard G code import
File optimization including removal of duplicates, connecting unclosed segments, removing minimal graphics and distinguishing inner and outer contour and setting machining sequence automatically.
Graphic edit functions including zooming, translation, mirror, rotation, alignment, replication, and combination.
Application of lead lines, cut seam compensation, micro-joint, bridge, inner/outer cut, etc.
Automatically distinguish inner and outer contour then determine the compensation direction and checking of the lead line.
Support curve split, merge and smooth; transfer text to curve; parts combination and explode etc.
Automatic nesting including common line cutting and remnant nesting.
Manual nesting by array function.
Flexible sorting functions. Users can group the graphics to lock the cutting sequence.
Preview the cutting sequence.
Quick set fly cutting.
Support of various piercing methods including segmented pierce, incremental pierce, pre-pierce, group pre-pierce. Users can also set separate parameters of pierce and cutting including LASER power, frequency, gas, pressure, peak power, delay, cut height etc.
Powerful material library function allows all process parameters to be saved for reuse of the same material.
Breakpoint memory when the cutting process is interrupted. Users can select resume position before or after breakpoint.
Users can locate to specified position in stop or pause status and resume cutting.
Supports round tube and plane sheet cutting.
Supports intersecting line cutting.
Supports various edge-find methods with high precision.
Supports remote control of the system through wireless operator and ethernet.
Service, training, and support of the CNC control and Cypcut is provide by Piranha.
SPECIFICATIONS
Machine Model
Piranha LASER E510
LASER Type
Fiber
LASER Power
1.0kW
Optional LASER Power
2.0kW, 3.0kW
Drive Type
X-Axis – Helical Rack and Pinion
Y-Axis – Helical Rack and Pinion
Z-Axis – Ballscrew
---
| | | |
| --- | --- | --- |
| | Metric | Imperial |
| Max Working Area | 1530 x 3054 mm | 60.25 x 120.25 inch |
| Positioning speed – X axis | 80 m/min | 3,150 IPM |
| Positioning speed – Y axis | 80 m/min | 3,150 IPM |
| Positioning speed – Z axis | 60 m/min | 2,362 IPM |
| Accelerations – X and Y axis | 5.9 m/s2 | 0.6 g |
| Positioning Accuracy – X & Y | 0.1 +/- mm | 0.004 +/- inch |
| Repeatability | 0.1 +/- mm | 0.004 +/- inch |
| Max Cutting Speed | 80 m/min | 3150 IPM |
MAXIMUM SHEET THICKNESS*
1 kW Sheet Thickness
| | | | | |
| --- | --- | --- | --- | --- |
| Carbon steel | 9.5 | mm | 0.375 | Inch |
| Stainless steel /N2 | 4.75 | mm | 0.187 | Inch |
| Aluminum | 4 | mm | 0.157 | Inch |
2 kW Sheet Thickness
| | | | | |
| --- | --- | --- | --- | --- |
| Carbon steel | 19 | mm | 0.750 | Inch |
| Stainless steel /N2 | 7.9 | mm | 0.312 | Inch |
| Aluminum | 7.9 | mm | 0.312 | Inch |
3 kW Sheet Thickness
| | | | | |
| --- | --- | --- | --- | --- |
| Carbon steel | 19 | mm | 0.750 | Inch |
| Stainless steel /N2 | 9.5 | mm | 0.375 | Inch |
| Aluminum | 9.5 | mm | 0.375 | Inch |
*NOTE: When cutting at or near the maximum material thickness for each process, it may be necessary to compensate for variations in material chemistry, surface condition, and thickness deviation from lot to lot. Some situations may require the use of LASER-grade materials.
GAS REQUIREMENTS
GAS
PURITY
CONSUMPTION
Oxygen
(Mild Steel Cutting)
99.95%
40 ~ 350 scfh @ 140 PSI
19 ~ 165 L/min @ 9.5 Bar
Nitrogen
(Stainless, Aluminum Cutting)
99.8%
320 ~ 3000 scfh @ 300 PSI
150 ~ 1400 L/min @ 20 Bar
NOTE: Customer shall install and utilize bulk liquid and bulk liquid nitrogen storage tanks. Using portable tanks for O2 or N2 will create additional chances of contamination entering the gas supply lines and the cutting head due to frequent tank changes. Contamination will cause cutting head lens failure and thus cause machine down time and additional operating expense.
POWER REQUIREMENTS
ITEM
VOLTAGE
CURRENT
Machine, Resonator (2kW, 3kW), Chiller
480/3/60 VAC
(WYE TYPE)
50A
Dust Collector
480/3/60 VAC
(WYE TYPE)
32A
Resonator (1 kW only)
220/1/60 VAC
20A
NOTE: Transformers are available for other voltages. Contact Piranha for more information.
AMBIENT CONDITIONS
The Piranha E-510 must be located in an area which has the following ambient conditions:
Ambient temperature between 10° and 40°C [50° and 104°F]
Relative Humidity at 95% or less
NOTE: Piranha requires that the LASER and chiller remain on at all times to avoid costly damage from condensation.
OPTIONS
ProNEST® LT UNLIMITED
ProNest® LT UNLIMITED is a powerful CAD/CAM nesting software designed for light industrial, mechanized cutting in production environments. It provides a single software solution for all your conventional plasma cutting machines. ProNest® LT UNLIMITED helps fabricators and manufacturers increase material savings, boost productivity, reduce operating costs, and improve part quality by offering the right level of cutting expertise for your needs. It also supports Hypertherm SureCut™ technology, including easy setup, optimized process parameters, and easy trouble shooting. In addition, ProNestLT® UNLIMITED is backed by Hypertherm's global network of professionals, meaning you'll always have access to the service and support you need.
FEATURE
BENEFIT
Part design and development

Integrated 2D CAD program to create and edit CAD files
Variable Shape Parts feature to develop common parts from templates

CAD/CAM import and conversion

Import CAD files (industry-standard file formats)
Raster to vector converts static images to CAD
Automatic CAD file correction and error notification
Automatic spline/ellipse smoothing and reduction
Separate multiple parts from a single CAD file
Automatic mapping of CAD layers to processes (cut, mark)

Job Set-Up

Material database (with grade and gauge)
Custom remnant creation (define irregular shapes for nesting)
Grain constraint
Safe zones for plate clamping applications

SureCut™ technology and built-in process expertise

Material type, thickness, grade and class-based process parameters:

Separations for part, plate, and pierce spacing
Kerf compensation and feed rate
Lead-in/out style optimized for part geometry and quality
Cutting techniques

Cut sequencing – automatic or manual

Interactive manual nesting

Group parts into clusters for nesting
Color parts according to part property
Drag, drop, bump, and auto-bump parts on the nest
Move, mirror, and drag to rotate parts
Click and drag to automatically array parts
Prohibit/permit nesting inside of a part
Part interference detection
Edit lead-in/out position and properties within the nest
Animated cutting sequence simulation
Control cut direction and cut sequencing on part-by-part basis
Plate cropping

Detailed reporting

Management and shop reports
Export reports directly to PDF, Excel spreadsheet, CSV, or webpage

Automatic Nesting

Increased material utilization

Common-Line Cutting

Share common edges of adjacent parts
Fewer pierces
Reduced cutting length

Chain and Bridge Cutting

Link multiple parts into one continuous cut
Single exterior profile stabilizes small parts

Skeleton Cut-Up

Dedicated cuts simplify skeleton removal
Can be cut before or after parts are cut
CONSUMABLE KITS
Consumable kits are available which provide a starting stock of items that are recommended for a range of LASER cutting applications.
E-SERIES CONSUMABLES
QTY
P/N
DESC
1
339805
Nozzle, 1.5H, 1 layer
3
339806
Nozzle, 2.0H, 1 layer
3
339807
Nozzle, 2.5H, 1 layer
1
339813
Nozzle, 1.2H, 2 layer
3
339815
Nozzle, 1.5H, 2 layer
2
339819
Nozzle, 3.0H, 2 layer
1
339820
Nozzle, 4.0H, 2 layer
2
339821
Nozzle, 2.5H, 2 layer
10
339751
LOWER COVER GLASS 30mm x 5mm  PMD30T5
3
339752
UPPER COVER GLASS 21.5mm x 2mm PMD21.5T2
3
339822
Seal ring 32×26×3
3
339823
Ceramic ring FC-02
1
339750
COVER GLASS HOLDER
REMOTE CNC CONTROL STATION
The Remote CNC Control Station is located at the rear of the LASER enclosure and includes dual monitors and a keyboard. The main CNC control screen and video feed is mirrored. This system allows for LASER operation when loading or unloading the pallets.
LAMINAR FLOW BOX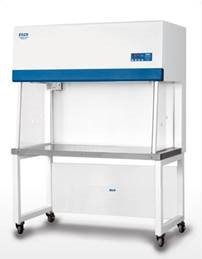 Piranha recommends an optics servicing area to be located away from manufacturing areas. This area must have minimum air movement and a dust free environment. For best results, we recommend purchase of a laminar flow box located in an office area.
NOTE: Optics contamination is the leading cause of premature cutting head failure. It is important that optics, such as cover slides, are changed in an extremely clean environment. This area will also be used for on-site cutting head maintenance (to be done by our technicians).
AIR CUTTING ASSIST GAS COMPRESSOR SYSTEMS
Oxygen (O2) and nitrogen (N2) are the most common assist gases used when cutting metals with a fiber LASER. Air is a combination of both O2 (21%) and N2 (78%), small amounts of argon and carbon dioxide, and trace amounts of other gases and water vapor.
Air cutting provides many of the benefits of N2 cutting along with increased cutting speeds in thicknesses 10ga (0.135″) and thinner and significantly lower cutting gas costs.
Air used in LASER cutting must be available with the correct purity, dryness, pressure, and flow. Typical shop air compressor systems are unable to deliver the air quality and performance necessary. A dedicated air compressor system is required.
SUPPORTS ONE MACHINE
D50-V30
Air Flow Rate
1,800 SCFH
Delivery Pressure
204 PSIG
Air Compressor
20 HP
Components

Fixed speed rotary screw air compressor
Compressed air tank
Compressed air filtration assembly
Membrane dryer

Recommended For
E series
L series
M series
PlateLASER series
SUPPORTS TWO MACHINES
D50-V50
Air Flow Rate
3,000 SCFH
Delivery Pressure
204 PSIG
Air Compressor
25 HP Ozen Compressor
Components

Fixed speed rotary screw air compressor
Compressed air tank
Compressed air filtration assembly
Membrane dryer

Recommended For
E-Series
L-Series
M-Series
PlateLASER Series
Options
Upgrade to Kaeser Compressor
Annual Filter Maintenance Kit
NITROGEN GENERATION SYSTEMS
Nitrogen generator is the separation of air components to capture nitrogen. Nitrogen makes up 78% of the gas in the atmosphere. The rest is 20.9% oxygen, 0.9% argon, 0.03% carbon dioxide and trace gases such as hydrogen, helium, neon, krypton, and xenon. For industrial laser cutting equipment, PRESSURE SWING ABSORPTION (PSA) is used to provide the high pressures and flow rates required.

NOTE: The maximum flow rate and purity required depend upon the cutting application and edge quality expectations. Other nitrogen generation systems are available to meet different requirements. Please contact Piranha for more information.
F3000
F4000
F5000
N2 Flow Rate
3,000 SCFH
4,000 SCFH
5,000 SCFH
Purity
99.50%
99.50%
99.50%
Delivery Pressure
400 PSIG
400 PSIG
400 PSIG
Air Compressor
40 HP
50 HP
60 HP
Booster Compressor
10 HP
20 HP
20 HP
Warranty
3 years
Components

Fixed speed rotary screw air compressor
Refrigerated air dryer
Condensate oil / water separator
Compress air tank
Oil mist eliminator
Compressed air filtration assembly
Nitrogen generator with touch screen display
Nitrogen buffer tank
Booster compressor
High pressure tank
Four stage high pressure filtration assembly

Recommended For
DUST COLLECTION SYSTEMS (STEEL CUTTING ONLY)
TOPSINN TODC-6L
A TopSinn 6-filter TODC-6L dust collector is available in lieu of the standard fume exhaust fan. The TODC‑6L features include:
Integrated industrial made from high-quality cold-rolled steel plate with electrostatic paint finish
American HV filter element with quick release design
High-efficiency high-speed motor with built-in controller
Low noise, high efficiency, low energy consumption
No scheduled maintenance
Dynamically balanced high-speed vortex fan
SPARK ARRESTING SYSTEM FOR CUTTING ALUMINUM
The standard dust collector supplied with the machine is adequate for mild  steel and stainless steel cutting. A spark arresting system can be installed  between the laser and dust collector to enhance dust collection safety when cutting aluminum. The TODC-6L dust collector is required for this option.
Piranha suggests that you and your insurance provider review the pertinent NFPA standards prior to making any decision about aluminum dust collection and handling methods when cutting both aluminum and steel/stainless steel on the same machine. Pertinent NFPA standards include, but are not limited to, NFPA 484, NFPA 654 and NFPA 68.
CAM PROGRAMMING AND NESTING SOFTWARE
CNC Programming of the Piranha LASER requires CAM software capable of supporting the advanced functions of the machine. The customer is responsible for all costs associated with the development of any new post processor from their selected CAM software vendor. Piranha will provide any information required for the post processor development and will verify that the NC code samples created by that post processor are functional. Requests for information and NC code samples for testing must be received by Piranha eight (8) weeks prior to the scheduled machine shipment.
If extra start-up time is required by Piranha to work with the CAM provider and to test the NC code during or after the machine installation, the additional Piranha service time and expenses will be invoiced to the customer at Piranha's standard service rates.
RESONATOR RENTAL PROGRAM
Piranha E-Series lasers include rack mounted resonators. In the rare instance where repair is required, the resonator will be removed from the LASER and shipped to the resonator manufacturer for repair. The Piranha E-Series laser will be inoperable during that period. The RESONATOR RENTAL PROGRAM is designed to provide a loaner resonator in those instances.
FOUNDATION REQUIREMENTS
No special foundation is needed for the Piranha LASER. Standard concrete floors of a minimum 150mm (6") depth are recommended. Flatness should be within 12mm (0.5"). There should be no expansion joints, saw cuts, or cracks in the floor beneath the frame of the LASER.
FLOOR PLAN DIAGRAMS
Download example layout diagrams.
HEXAVALENT CHROME RISKS ARISING FROM STAINLESS STEEL CUTTING
Hexavalent chrome (Cr(VI)) is a known occupational carcinogen. Lung cancer is the greatest health risk. Other respiratory problems and skin reactions can also occur with prolonged exposure.
A high-efficient cartridge-style dust collector best captures hex chrome. Baghouse and electrostatic precipitators do not offer high enough filtration efficiencies to remove this contaminant to standards.
Minimum Efficient Reporting Value (MERV) represents the worst-case performance of a filter when dealing with particles in the range of 0.3 to 10 microns. Higher MERV ratings indicate greater efficiency. A MERV rating of 15-16 will capture 95%+ of particles. A HEPA filter rated at 99.97% efficiency at 0.3 microns will capture 9.997 or 10,000 same sized particles.
INSTALLATION
Installation is included with the purchase of a Piranha LASER.
TRAINING
Training will take place at the time of installation and will cover the operation of the machine, best practices for programming and applications, and basic preventative maintenance. All programmers, shift operators, and maintenance personnel for the machine are asked to participate in this training.
WARRANTY
Warranty period is one (1) year, except as otherwise noted. LASER resonator manufacturer's warranty will be passed through to the customer, but in no event will be less than one (1) year.
PHONE SUPPORT
Phone support will be provided for the life of the machine at no additional charge.
SHIPPING SUMMARY
Shipment is ExWorks Rockford, IL, USA.
Shipping arrangements will be made by Piranha unless alternative shipping is approved in writing by Piranha at least two weeks prior to the scheduled machine shipment date. Alternative shipping arrangements must comply with all Piranha shipping requirements.
Shipping costs and insurance will be the responsibility of the Buyer.
BUDGETARY PROPOSAL
This budgetary proposal is a reference document and subject to change without notice. Upon request, a final proposal will be issued including firm pricing and contractual information. This budgetary proposal is not an agreement on pricing or specifications.