0.5625 Inch DE Style Punch – Rectangle
WRDE0562507812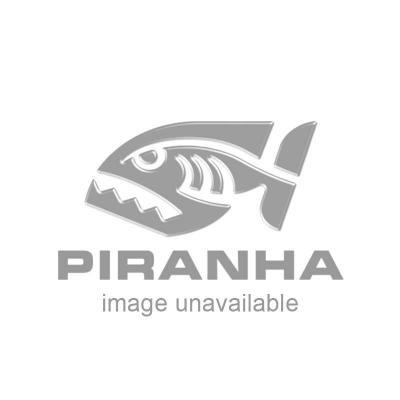 0.5625 Inch DE Style Punch – Rectangle
WRDE0562507812
Piranha DE Style Punch is a premium quality replacement Punch for tooling manufacturers and tooling styles as follows:
George F. Marchant
34
Cleveland Punch & Die
F-12
Cleveland Steel Tool
216
American Punch Co.
116
Machine Compatibility
Piranha DE Style Punch is a direct replacement Punch for models as follows:
Hill-Acme
#3, #30, MW30
Kling
#3, #30, MW30
Gairu
MF10, SUPREMA 11, SUPREMA 13
Hendley & Whittemore
53, 54
Peddinghaus
Die Clearance and Tonnage
Calculate Correct Die Clearance
The correct clearance between punch and die based on material thickness and strength is critical to punching accuracy and safety. Die clearance is sometimes misunderstood or miscalculated, and the result of getting this wrong is dangerous.
Example: You can't punch a hole with a one inch punch and a one inch die. The proper and safe clearance between the punch and the die will be different based on the material thickness and hardness. The suggested die size for a one inch punch in 1/4 inch mild steel is 1.0329 or greater.
Use this tool to help determine the correct die size based on the suggested minimal die clearance.
---
How much punching force do you need?
Use this handy tool to find out.
Price Match Guarantee
Piranha will match advertised pricing of any comparable domestically sourced tooling. Simply
submit your quote list
along with the URL of the competing product(s) or a qualified competitor quote dated within the past 30 days to receive your Piranha price match.
Learn More
About This Piranha Product
0.5625 Inch DE Style Punch – Rectangle
SKU: WRDE0562507812
Piranha DE Style Punch Dimensions:
Head Diameter: 1 – 5/32″ (1.1563 inch) 29.3688 mm
Body Diameter: 1 – 1/32″ (1.0313 inch) 26.1938 mm
Body Length: 1 – 15/16″ (1.9375 inch) 49.2125 mm
Additional information
| | |
| --- | --- |
| Weight | 0.58 lbs |
| Dimensions | 1.9375 × 1.15625 × 1.15625 in |